Welcome to Safe Kids Cherokee County
The Problem: Accidental childhood injury
Accidental injury is the number one cause of death among children ages 14 and under in the United States. Also, each year one out of every four children needs medical attention for an accidental injury.
The Solution: Safe Kids
Safe Kids Worldwide is a global network of organizations whose mission is to prevent accidental childhood injury, a leading killer of children 14 and under. More than 450 coalitions in 16 countries bring together health and safety experts, educators, corporations, foundations, governments and volunteers to educate and protect families. Safe Kids Worldwide was founded in 1987 as the National SAFE KIDS Campaign by Children's National Medical Center with support from Johnson & Johnson. Safe Kids Worldwide is a 501(c)(3) non-profit organization located in Washington, D.C.
About Us

Safe Kids Cherokee County, led by, Cherokee County Fire and Emergency Services is one of 22 local coalitions to implement safety programs - more

Programs

Safe Kids Cherokee County focuses on four primary prevention programs - more

Safety Information

Our Safety Information page is filled with important information on laws, recalls, fact sheets and tips - more

Resources

Check out our Resources page loaded with useful links on various safety programs - more
| | |
| --- | --- |
| Proud Leader: | Proud Sponsor:: |
Proud Program Partner:
Upcoming Events

More events coming soon.
Visit the Events page for more details.

For more information contact:
Captain Chad Arp
carp@cherokeega.com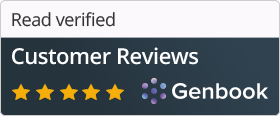 Address
Safe Kids Cherokee County
1130 Bluffs Parkway
Canton GA 30114
Phone: 770-721-7808
E-mail: carp@cherokeega.com